Plans are underway for a new NATA initiative and web site specifically for students interested in learning more about the athletic training profession and the teachers who advise them: AT4Me.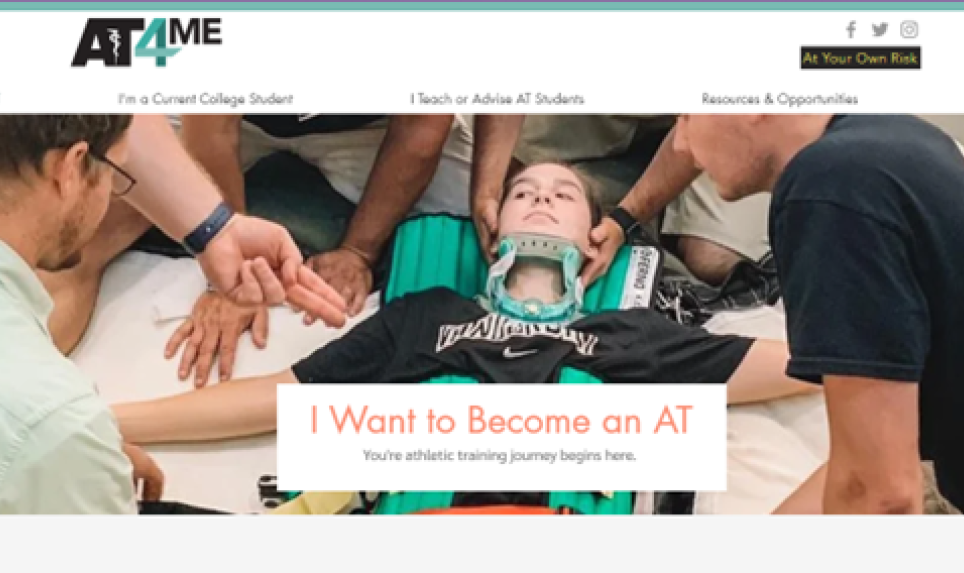 AT4Me is a new initiative that aims to inspire and foster the next generation of athletic trainers. By focusing efforts on developing programs for students and recruiters as well as a web site that owns the student AT space, NATA commits to supporting student enrollment, recruitment and retention. NATA also supports the institutions that employ and educate athletic training students and certify athletic trainers alike. AT4Me will equip students, parents and educators with resources that give insight into the versatile and exciting career of athletic training.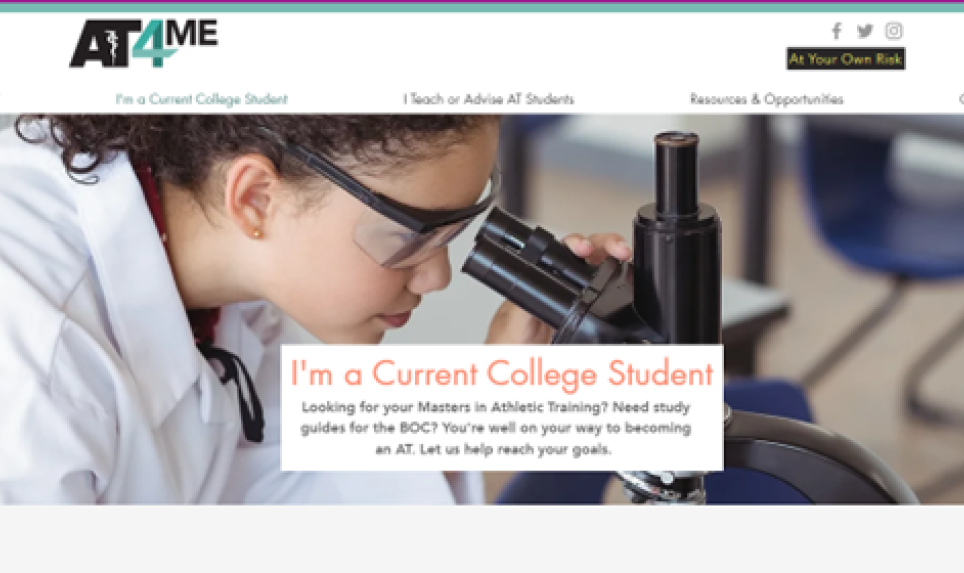 The new web site is made up of three sections - the first is geared toward high school juniors and seniors and college freshman and sophomores. The second section is for those who are already in college and would like to continue on the AT Masters track. The third section is for those who advise, teach and guide those students.
Some of the features we are aiming to provide is an introductory animated video, an "AT Career Roadmap," took kits for recruiters, study guides and mentorship opportunities. Other information includes the history of athletic training, prerequisite information and a resource tab for information on financial aid, scholarships and more. Outbound links will lead to CAATE, BOC and AT Centralized Application System.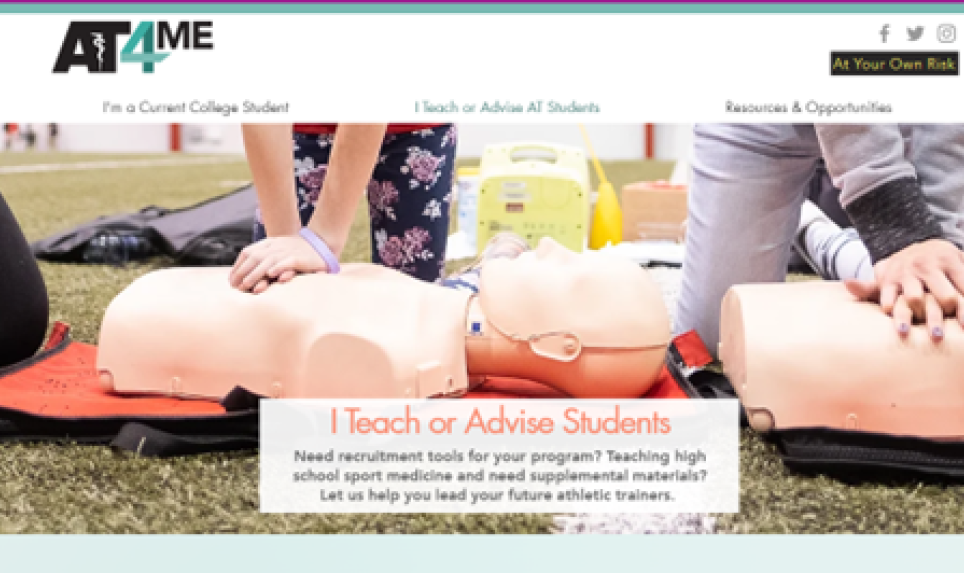 Phases two and three of the web site will include a mentorship match program, AT student aide club guidelines and CAATE accredited AT program highlights.
We plan to keep our membership updated on the new web site and hope that you will help us spread the word about this valuable resource.