Influencing Change: All Athletes Deserve an Athletic Trainer
Most of America is gearing up for one of the biggest sporting events of the year, Super Bowl LIV, where the Kansas City Chiefs will take on the San Francisco 49ers. Both teams have been preparing for this moment the entire season, if not their entire careers. Years of skill work, strength and conditioning, film watching, practice and dedication go into reaching this level – it is not by chance. There is also a critical competitive advantage needed to compete for the Lombardi Trophy and that is healthy players. An unsung hero on the road to Super Bowl is the athletic health care team, specifically the athletic training staff. According to Eric Sugarman, MS, ATC, Minnesota Vikings' Vice President of Sports Medicine and Head Athletic Trainer, "Athletic trainers are very unique people. We work behind the scenes. We work a lot of hours. And we really all have one agenda and that agenda is that of health care for our athletes." It is the job of the athletic trainer to help their patients reach their goals and to do so in the safest and healthiest environment possible. ATs serve as their patients' advocate and one of their biggest fans – cheering them on for success both on and off the field.
It goes without saying that the teams competing this weekend have access to the highest quality health care available. Athletic trainers (ATs) who work in professional leagues have access to the best equipment, treatment options and resources needed to care for the most valuable assets for their team. First and foremost, ATs are charged with injury prevention and promotion of patient wellness. In an interview with Sports Illustrated for Kids, Rick Burkholder, MS, ATC, Head Athletic Trainer for the Kansas City Chiefs said, "Our very first job as an athletic trainer is athlete health and safety. And then we talk performance after that." ATs achieve this through robust data analysis and necessary quality assurance interventions to prevent injuries from occurring. ATs identify trends in injuries and work collaboratively with coaches to modify practices or reduce training load with the athlete's safety in mind. ATs work with a multidisciplinary team to ensure that athletes are getting appropriate nutrition, hydration and sleep for optimal wellness. Prior to the 2019 Super Bowl, Director of Sports Medicine and Performance for the Los Angeles Rams, Reggie Scott, MS, ATC, PES shared his insights to the team's success with NATA Now. "Whether a player is visiting the sports medicine, nutrition, player engagement and mental health or even strength and conditioning departments, all teams have one voice, one philosophy and are all on the same page with their sole focus on trying to optimize the player's care."
ATs are unique in health care in that they provide a full continuum of care – meaning from before an injury occurs to returning to play, ATs work with patients throughout the entire process. ATs strive to build trust with their players so that if an injury occurs, the player knows that the AT is their advocate and doing everything possible to get them back to the game in a healthy and safe manner. "[W]hen they walk into your room, you need to have a relationship with that player as well as be at the top of your game. Couple that with successful outcomes so they trust that you will take care of them," Scott said.
The culmination of countless hours of preparation from the players, coaching staffs and health care teams will occur on Sunday with most of America watching – including perhaps the teams' biggest (and youngest) fans – youth football players. The kids who dream of being the next Patrick Mahomes, Travis Kelce, Jimmy Garoppolo or Richard Sherman. And while most of these youth athletes will find other professional careers in their future, it is important to allow them to dream big, enjoy sports and reap the short-term and long-term benefits of participating in the game. Having a safe and healthy environment and access to an AT are critical to this happening. Fatalities or catastrophic injuries in sports occur and change the projection of a child's or family's life. ATs are prepared to act in case of an emergency, advocate on the child's behalf and ensure overall health and safety. But all too often these incidents occur without an AT onsite and without appropriate safety precautions in place. It is easy to think that those things will never happen on your team, in your community, at your school – but the reality is that it can. If the importance of having an athletic trainer is known at the professional level, how long will it take to trickle down to high schools and youth teams? If you knew someone could help save your child's life in the event of heat illness, sudden cardiac arrest or a cervical spine injury, wouldn't you want them there – no matter the cost?
The Landscape of Youth Sports Safety in California
"Chances are your high school sports team lacks a certified athletic trainer" was a column recently published in the LA Times that sheds light on access to appropriate medical care for youth athletes in California. The author explains, "There are 814,000 students participating in high school sports in California, and more than 47% of schools have no athletic trainer." Compounding the issue is the fact that California is the only state that does not regulate athletic training – meaning anyone can say they are an athletic trainer and provide health care services in the state. That is scary. Can you imagine just anyone being your child's school nurse or team physician?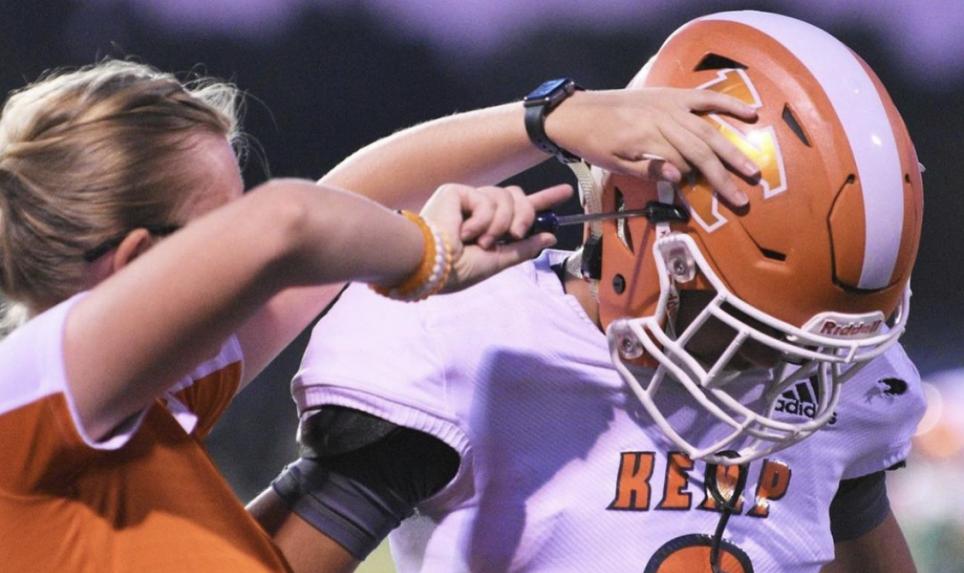 Chase Paulson, MS, ATC, is the National Athletic Trainers' Association (NATA) Secondary School Athletic Trainers' Committee District 8 Representative and the Head Athletic Trainer at Diamond Bar High School (located approximately 30 miles east of Los Angeles). Over the past 9 years working as a certified athletic trainer in California, Paulson has seen firsthand the shifting landscape in youth sports safety and regulation of the athletic training profession. Paulson explains, "Youth sports safety is picking up momentum in California for the unfortunate reason of increased athlete deaths and catastrophic injuries due to a lack of available athletic health care." While there have been reactionary legislative measures aimed at improving youth sports safety, California still lacks regulation for the athletic training profession. Paulson explains that this positions California to be "a 'dumping ground' for unqualified, uneducated and oftentimes unethical practice."
Hope is not lost, however. Paulson shares that, "momentum is building towards licensure for athletic trainers as the California Athletic Trainers' Association (CATA) works closely with state legislators and key stakeholders to implement policy changes across the state. Recently, there have been laws added to protect athletes from sudden cardiac arrest going unnoticed or untreated, and concussions from being mismanaged." As the public's understanding of the value of athletic trainers improves, we will see more champions advocating for regulation and access. This is critically important for the parts of California that are very rural, and where some of patients lack affordable health care and rely on state-funded insurance to handle their injuries. Those patients benefit from an athletic trainer by having quality health care readily available.
NATA, CATA, the NFL Foundation and professional teams based in California continue to advocate for improved youth sports safety and access to athletic trainers. In 2016, four high schools in California received a $50,000 grant aimed at employment of an AT provided by NATA, the NFL Foundation Gatorade. The San Francisco 49er's Foundation has provided grants to support employment of ATs and provision of equipment for Bay area high schools with the mission of supporting the "health, safety and wellness of youth athletes, youth football and the communities which support our game." In 2019, the Rams, Chargers and NFL teamed up to donate $300,000 to the West Coast Sports Medicine Foundation and Team HEAL with the goal of providing ATs and other necessary resources to underserved high schools in the LA area.
"When the chance to be present to people's thoughts and feelings arrives, we show up. And we do so with an earnest desire to meet them where they are."
The Landscape of Youth Sports Safety in Missouri
Patients in Missouri benefit from the fact that athletic trainers are licensed in the state, like most other health care providers. This means that before ATs are able to practice in the state, they must pass the national certification exam administered through the Board of Certification and obtain licensure through the Missouri Board of Registration.
The Missouri Athletic Trainers' Association applauds schools that strive to employ athletic trainers and provide health care for their athletes while underscoring the importance of verifying the ATs licensure to practice in the state. According to the latest research in the Journal of Athletic Training, approximately 49% of secondary schools in Missouri have no access to an athletic trainer. The states' rural geography may play a role in access to health care with nearly 50% of students attending a rural or town schools.
Athletic trainers in the state strive to raise awareness of the importance of employing athletic trainers, especially when it comes to football. In 2018, Missouri announced their participation in the Safety in Football campaign with the message that "Safety in athletics begins with having an athletic trainer." The goal of the campaign is to help each and every football team in the state identify ways that they can reduce the risk of injury and keep the focus on positive elements of playing the sport. High school and colleges throughout the state donned helmet stickers to represent the efforts of the schools and athletic training community of reducing risk and providing a safer approach to football.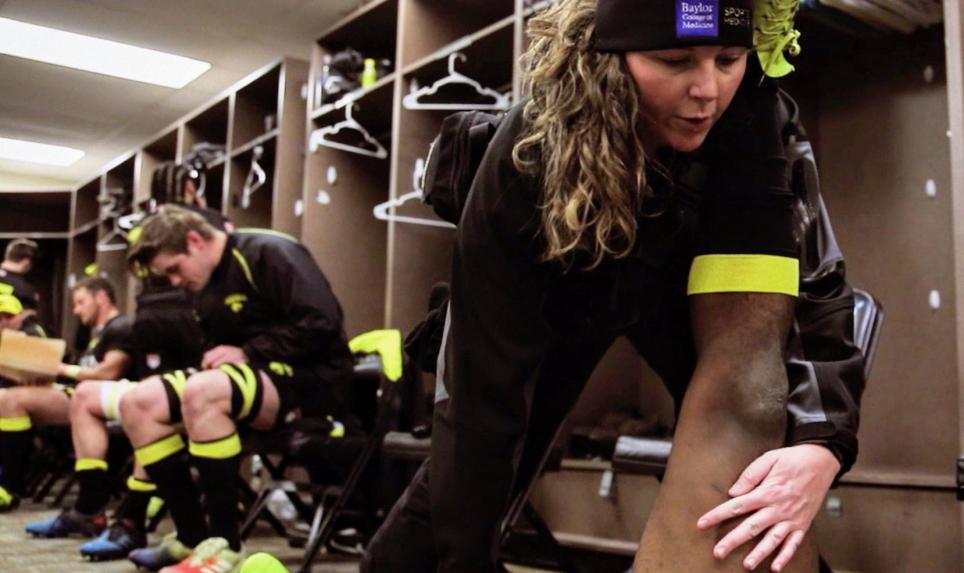 The Kansas City Chiefs and the NFL have participated and invested in many activities designed to improve access to appropriate medical care in the state of Missouri. In 2016, Orrick R-XI High School in Orrick, MO received a $50,000 to use towards the employment of an AT in the grant aforementioned. In 2019 alone, the Chiefs participated in numerous efforts aimed at improving awareness and making changes in the state. The Chiefs' athletic training staff are intentional about sharing the message about the importance of ATs and leverage their role with the team to discuss youth sports safety with key legislators, such as Governor Mike Parsons who is a "massive Chief's fan." Since 2016, the Chiefs and the University of Kansas Health System have annually hosted an athletic training panel discussion for local coaches aimed at equipping leaders of the local youth teams and leagues with the proper tools and information to succeed and keep their players healthy.
Progress in athlete safety is occurring at all levels, though many times these changes trickle down from the professional levels. Over the past 100 years, there have been numerous changes aimed at improving athlete health and safety in the NFL. Of critical importance is the augmented role of the athletic training staff, including eyes in the sky through the league's ATC Spotter program and the year round health care that the staff provides for professional athletes. Perhaps of greater impact is the influence that these changes have on health and safety in youth sports. NATA, the NFL and professional teams across the nation are doing their part to research, support and influence positive changes for youth sports. Athletes in all levels deserve an athletic trainer. Youth athletes deserve to participate and thrive in sports, glean the positive life lessons from the game and enjoy life long activity. While progress is occurring in both Missouri and California, there is still much work to be done in these states and across the country. Communities must work together to advocate for the health and safety of their youth athletes. Athletic trainers should not be a luxury to some, but a necessity for all athletes.