Athletic Trainers Provide Health Care Everywhere.
So where do you find an athletic trainer? Everywhere.
The AT's unique skill set and expertise make them a vital component of the health care team in all kinds of environments. From schools to factories to your local hospital, you can find an ATs helping people everywhere thrive in work, life and sport.
This March, atyourownrisk.org invites the public to celebrate athletic trainers in their neighborhood. National Athletic Training Month is held every March and in order to spread awareness about the important work of athletic trainers, we want you to spread the word about the month, share a selfie with you and your AT or download information from our site about the different areas in which ATs work.
Here are just some of the places you'll find ATs in your neighborhood: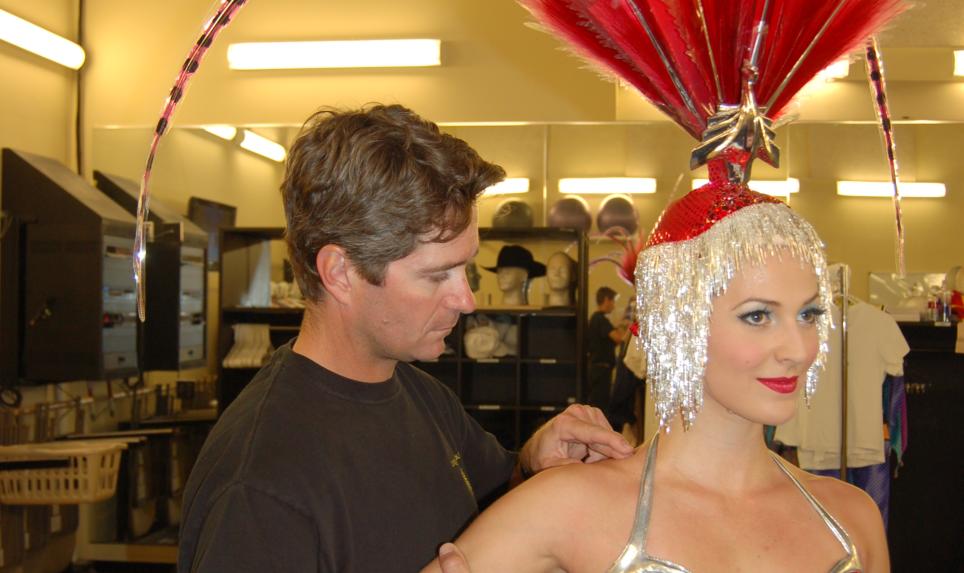 In the performing arts setting, athletic trainers create specialized injury prevention and rehabilitation treatment plans, resulting in lower costs and quicker recovery time for dancers, musicians and vocalists.
At work places all over the world, ATs keep employees working at full capacity, improve company productivity and help reduce health care and insurance costs.
Elite athletes who compete in professional sports rely on the athletic trainer's skill set to keep them active, healthy and performing at their best.
From firefighters and police to service members and their families, athletic trainers provide care to those in the public safety sector and armed forces.
In youth and recreational sports, athletic trainers keep young athletes safe through pre-participation physical exams, hydration solutions and comprehensive athletic health care programs.
In private and public secondary schools, athletic trainers provide health care to student athletes and are a critical link to parents, coaches, teachers and administrators.
Whether an NCAA, intramural or club athlete, students at colleges and universities around the U.S. receive preventative, emergency and rehabilitative care from athletic trainers.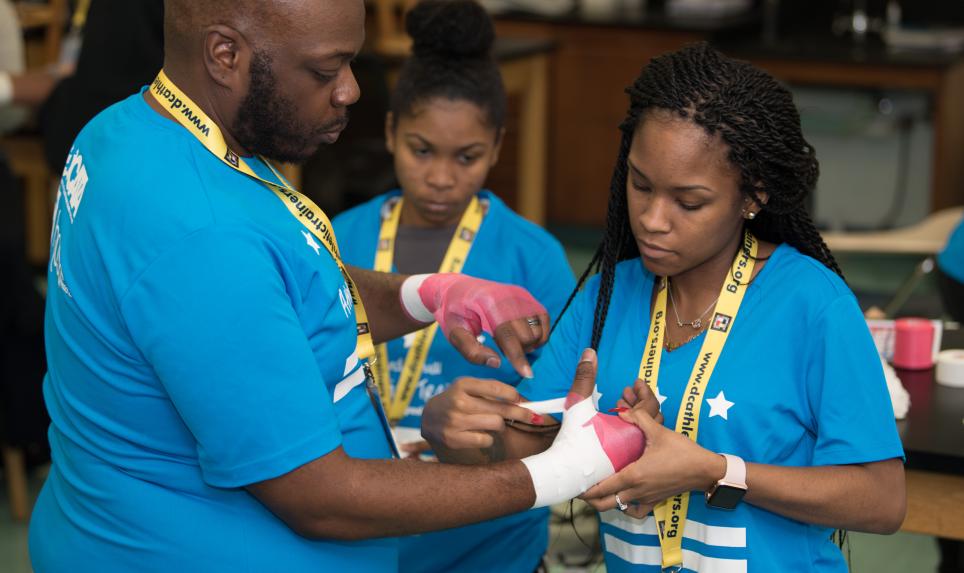 Athletic trainers in higher education instill quality professional and post-professional skills and knowledge in athletic training students.
In hospitals and clinics, athletic trainers provide value through skills in triage, administration and general patient education.
Download our National Athletic Training Month logo to share on social media and use #natm2022 in your posts.
ABOUT ATHLETIC TRAINERS
Athletic trainers play a critical role in helping youth athletes have a healthy and safe sporting experience. Athletic trainers help educate parents, athletes and coaches about the risks of overuse injuries, importance of rest and proper nutrition and hydration. Additionally, athletic trainers are health care providers on site. They can address improper techniques to reduce the risk of injury, or address a small injury to prevent it from becoming something more.