Athletic Trainers in Secondary Schools
Athletic trainers provide preventative, emergency, and rehabilitative health care services in middle schools and high schools across the United States.

Coaches don't need to be diagnosing. They need to be coaching. Our athletic trainer knows what to do."

Tom Hopkins, Athletic Director and Coach
A Way to Reduce Your School's Risk
Each year, more than 25 million children ages 6 to 17 participate in school sponsored youth or recreational sports. Athletic trainers provide medical care and supervision during games and practices, and develop injury prevention programs to keep athletes healthy and on the field. Should an injury occur, athletic trainers are able to diagnosis, treat and rehabilitate an injured athlete. As medical professionals, athletic trainers keep detailed records of the injuries they see and treatments they provide.
By adding an athletic trainer to your school's staff you can help protect your student athletes and your school from many of sports-sustained injuries and the lawsuits that often come with them.
Parents, coaches, school administrators and community leaders, don't wait for a tragedy to occur at your school or in your community to get involved. BE INFORMED, ASK QUESTIONS AND BE AN ADVOCATE FOR SPORTS SAFETY.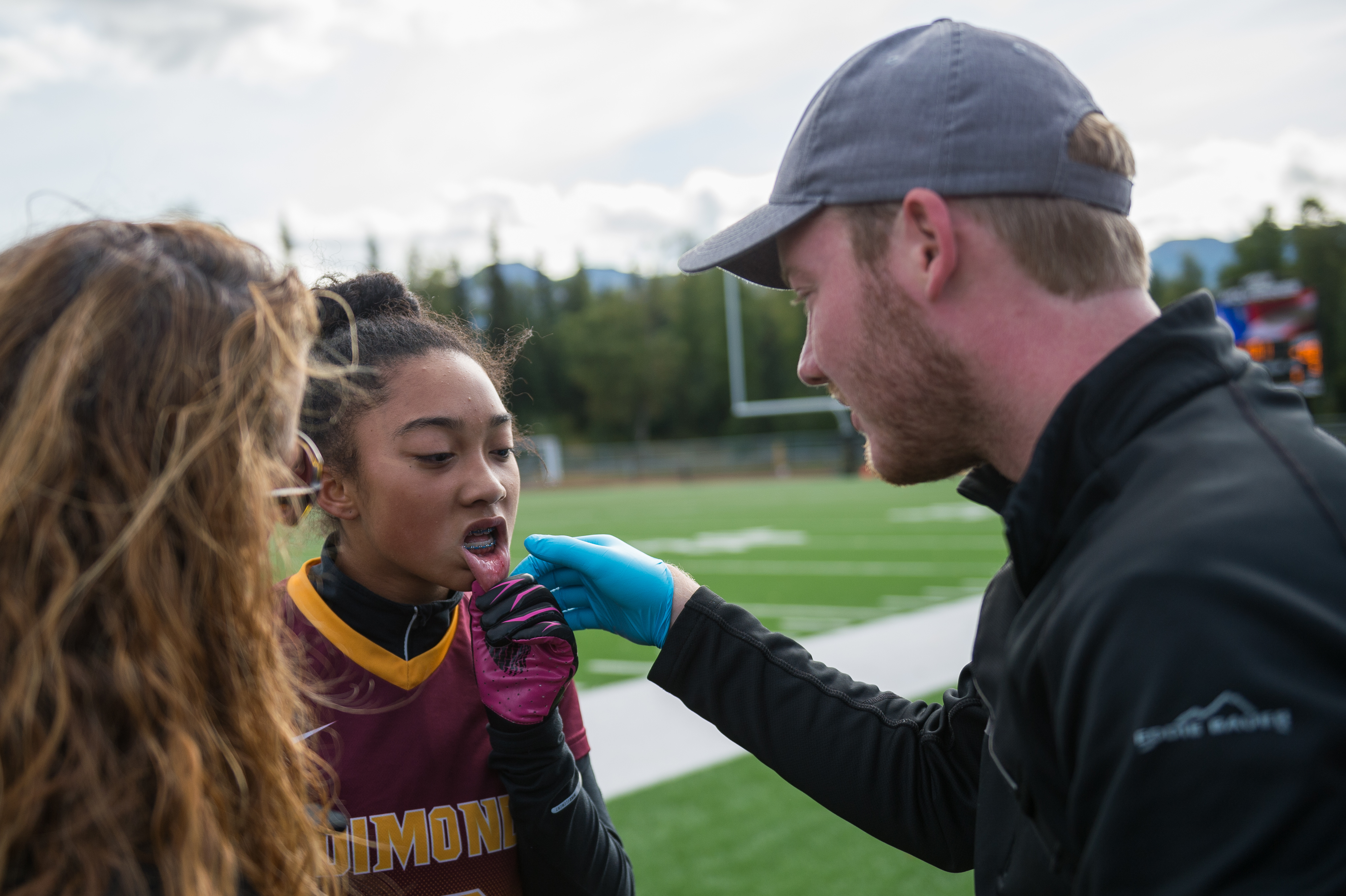 Roles and Responsibilities
The athletic trainer plays an important role in reducing the risk of injury, mitigating organizational risk, improving health outcomes and enhancing wellness. Oftentimes athletic trainers may be the only access to a health care professional that a student athlete has. Below are some of the roles and responsibilities of the athletic trainer in the secondary school setting.
Athletes' readiness to participate in activity is determined through a standardized pre-participation physical examination (PPE) screening process.
Practice, competition and athletic health care facilities as well as equipment used by athletes are safe and clean.
Equipment worn by athletes is properly fitted and maintained while instructions to use safely and appropriately are provided.
Protective materials and products used to prevent athletic injuries are safely and appropriately applied.
Athletic participation in a safe environment is ensured or activity is modified or canceled based on established environmental policies.
Education and counseling is provided for athletes on nutrition, hydration and dietary supplementation.
Wellness programs promote a safe progression of physical fitness and improve long-term health across an athlete's lifespan.
Comprehensive athletic emergency action plan (EAP) is established and integrated with local EMS per athletic venue.
On-site prevention, recognition, evaluation and immediate care of athletic injuries and illnesses are provided with appropriate medical referrals.
On-site therapeutic intervention (pre-, post-, and non-surgical conditions) outcomes are optimized by developing, evaluating and updating a plan of care for athletes.
Comprehensive management plan for at-risk athletes with psychological concerns.
Comprehensive athletic health care administration system is established to ensure appropriate medical care is provided.
Resources You Can Use
Review a comprehensive sample job description for a high school AT.
View the latest information on the number of athletic trainers in U.S. high schools.
Read about the Safe Sports School Award and how to apply.