Hire an Athletic Trainer
You're interested in hiring an athletic trainer or, at least considering one for your team, but you don't know where or how to begin. Well, you've come to the right place.

Our Plan: How to hire an athletic trainer.
No matter what stage you're in, you can find all the information you'll need on hiring an athletic trainer right here. We recommend learning about ATs first. Then head over to "Ways to Employ an AT" where we show you the different models of employment, the scope of practice and help you narrow and define your search. We also provide a salary survey to guide you in determining budget considerations and sample job descriptions so that you don't have to start from scratch. Lastly, we can connect you with our NATA Career Center, where you'll be able to post a job and peruse thousands of qualified NATA members looking for their next opportunity to shine.
Why Hire an Athletic Trainer?
We believe every team deserves an athletic trainer.
Athletic trainers should not be a luxury for elite athletes or Fortune 500 companies. Athletic trainers are unique health care professionals who provide a full continuum of care - from prevention through injury, recovery, return and then prevention quality improvement - for a variety of patients.
Athletic trainers can reduce risk, liability and time away from work, sports and performances. They also positively impact operating budgets and bottom lines of any organization that employs them.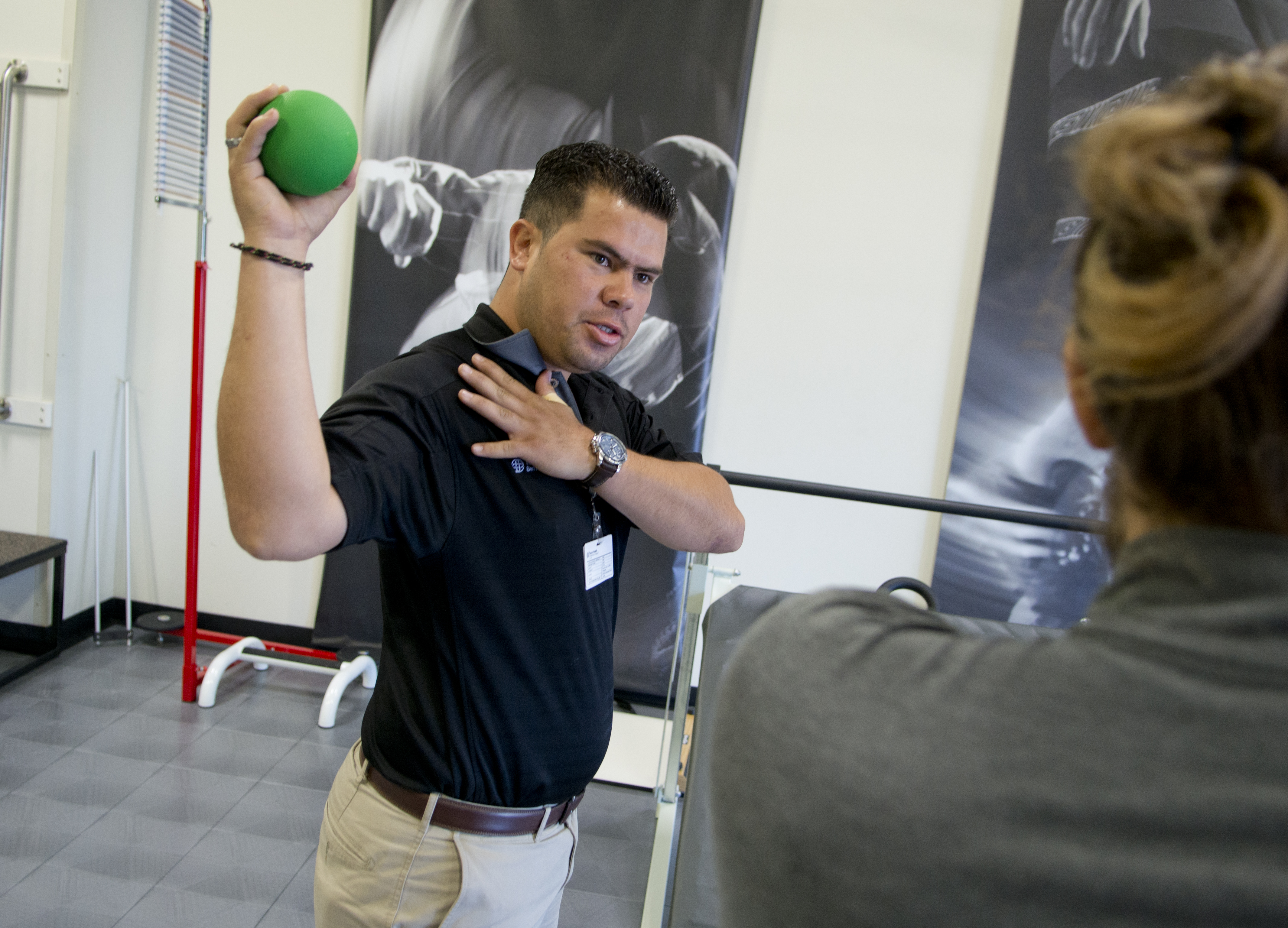 "The old way of handling musculoskeletal cases in the work environment was, 'Well, we're here at Acme packaging. We've got a guy who slipped and sprained his ankle. We've got to send him into some outpatient occupational health center, and we hope it doesn't get expensive. We hope it doesn't turn into litigation. We hope it doesn't become a recordable injury.' "

Chris Studebaker, DPT, OCS, PT, national director of on-site therapy and athletic trainers for Concentra®.
Other Resources for Hiring an Athletic Trainer