Whether you're on the field, stage, warehouse floor or battlefield - your team deserves an athletic trainer. Learn how athletic trainers keep your community healthy, safe and thriving.
Welcome to AtYourOwnRisk.org - A Safer Approach.
Your daughter suddenly collapses on the soccer field. Your best employee breaks his arm loading boxes. Your campus needs COVID-19 testing and fast. These situations happen, causing fear and anxiety in the best of us. But with an athletic trainer (AT) on your team, you know you've got this under control. After all, immediate and emergency care is only one of many services athletic trainers provide. We should know - AtYourOwnRisk.org is the public-facing arm of the National Athletic Trainers' Association. Learn more about athletic trainers, where they work and how to employ one. Let us be your guide.
What Is an Athletic Trainer?
Athletic trainers are highly qualified, multi-skilled health care professionals who render service or treatment and reduce risk in a variety of settings. Some people confuse ATs with personal trainers or physical therapists, but there are many differences. Did you know ATs work in the armed forces, the arts and businesses?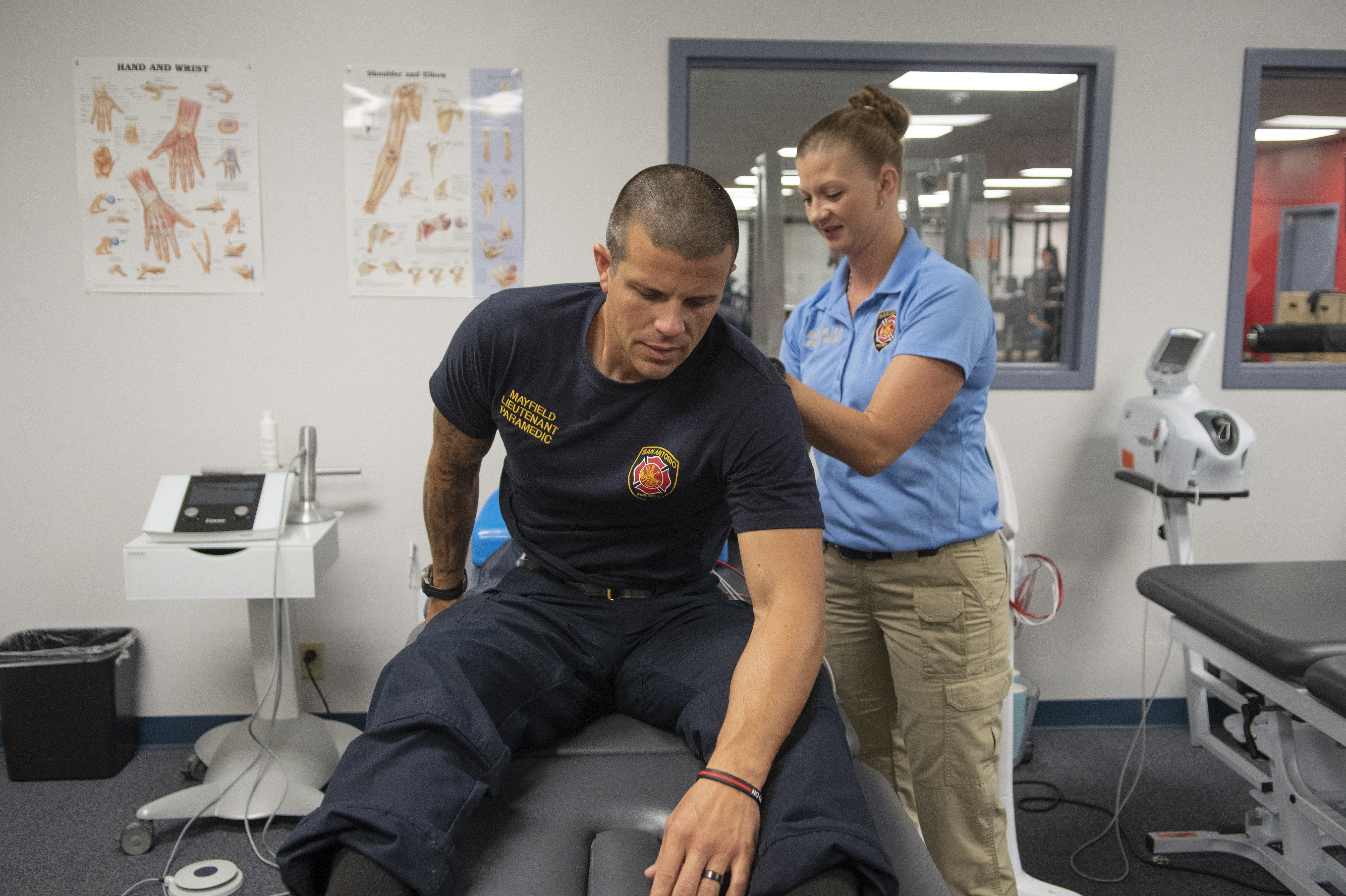 Where Are Athletic Trainers Employed?
Athletic trainers provide health care in many settings, from clinics and hospitals to performing arts and even aeronautics.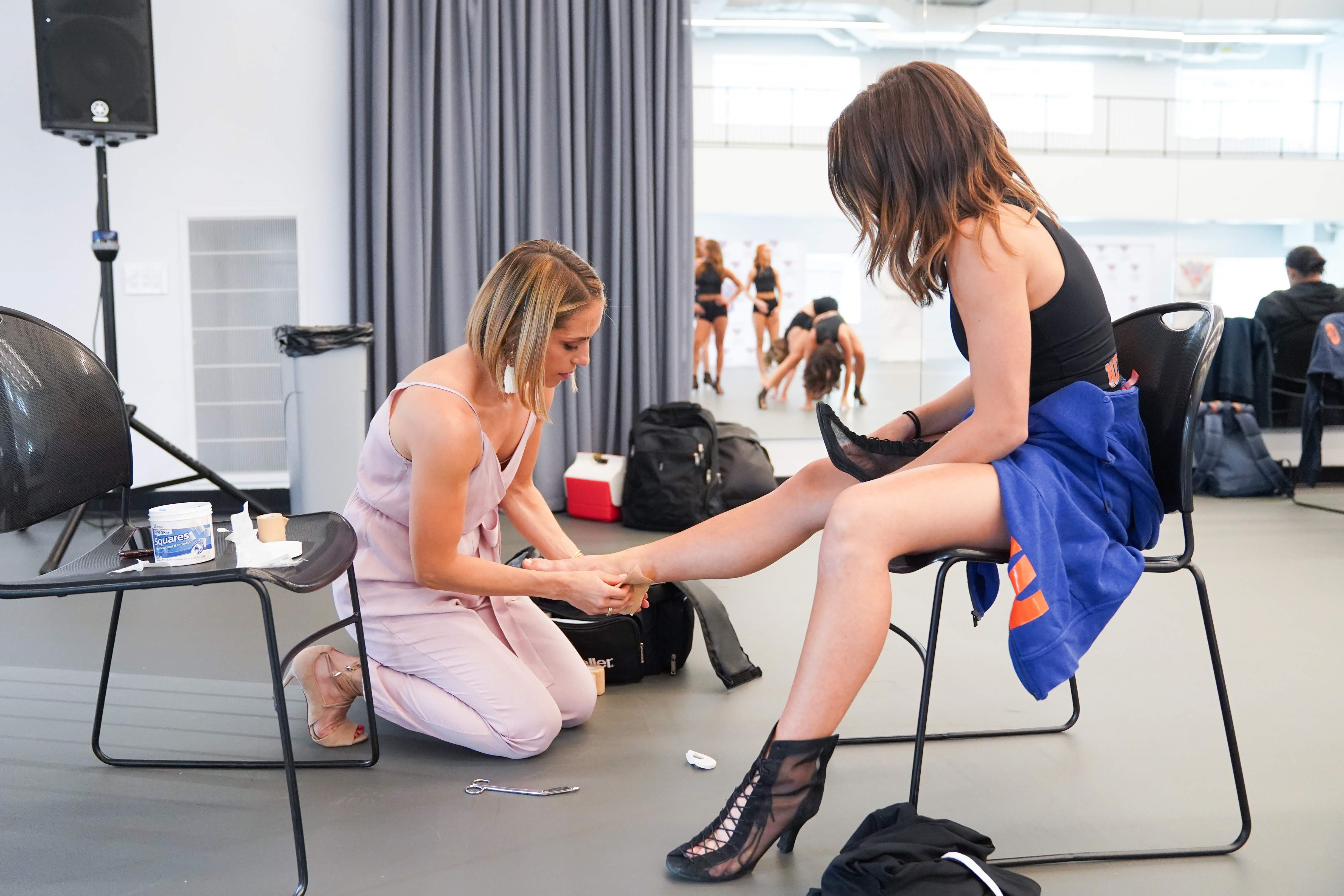 Hire an Athletic Trainer
Looking to hire an athletic trainer? Or are you advocating for an athletic trainer to be on your team or staff? We have all the information you need to know, including sample job descriptions.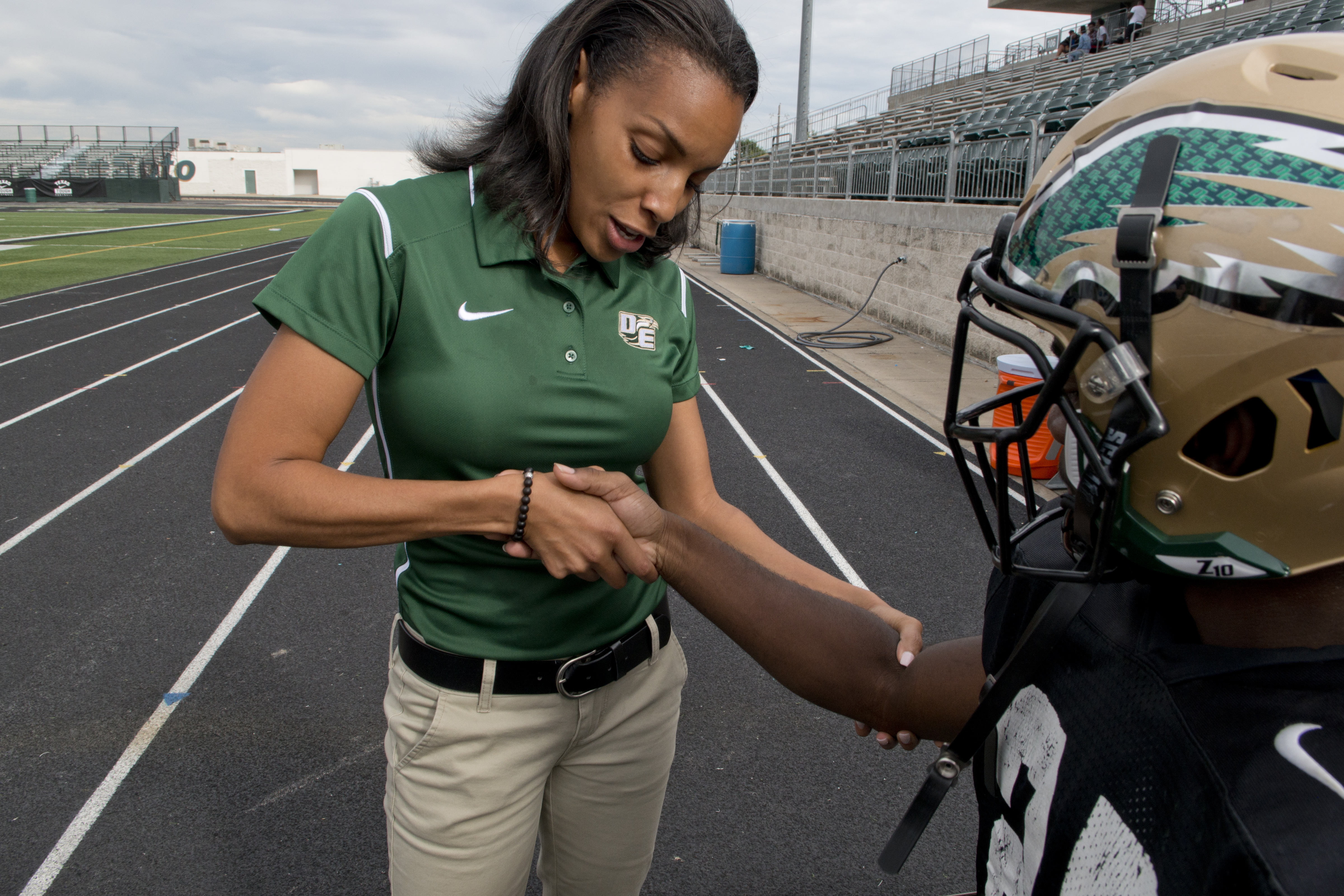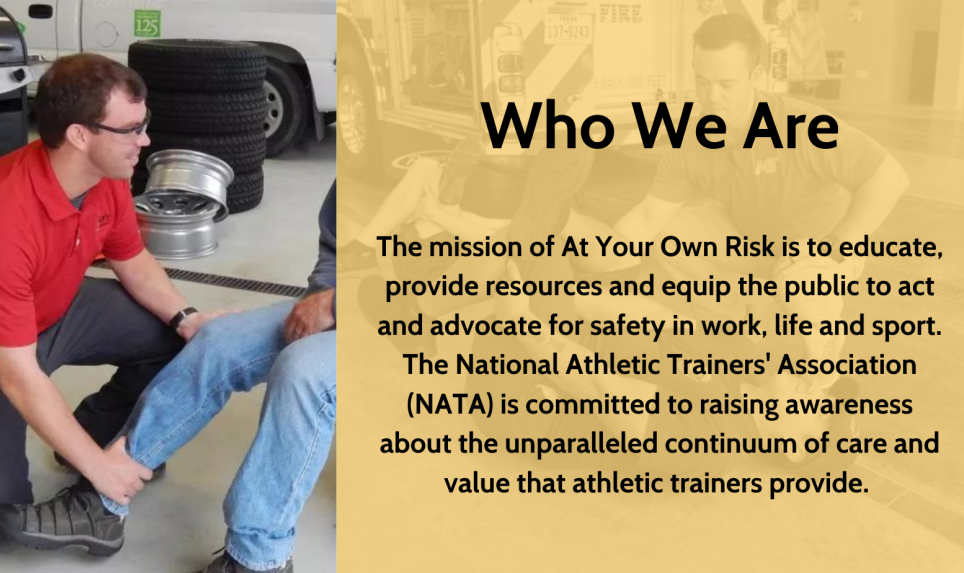 "We're so thankful the AED machine was there and for the two individuals [ATs] who helped her. She had just the right people in the right spot at the right time."

Darin Wood (Parent), Grand Rapids, MI
Learn About ATs in Your State.
Our Partners: